Any type of goods, of any size, in any quantity, in pallet or in bulk, to import or to export, on containers or conventional ships, ro-ro and mast climbing. We transfer, we dispatch, we coordinate, all with attention and precision. Our real different value is the experience we've gained in the field.
We are, in fact, capable of setting up transfers and door-to-door deliveries of any material for both internal and foreign market, especially towards Montenegro, Serbia, Kosovo, Macedonia, Albania, Greece, Bosnia, Croatia.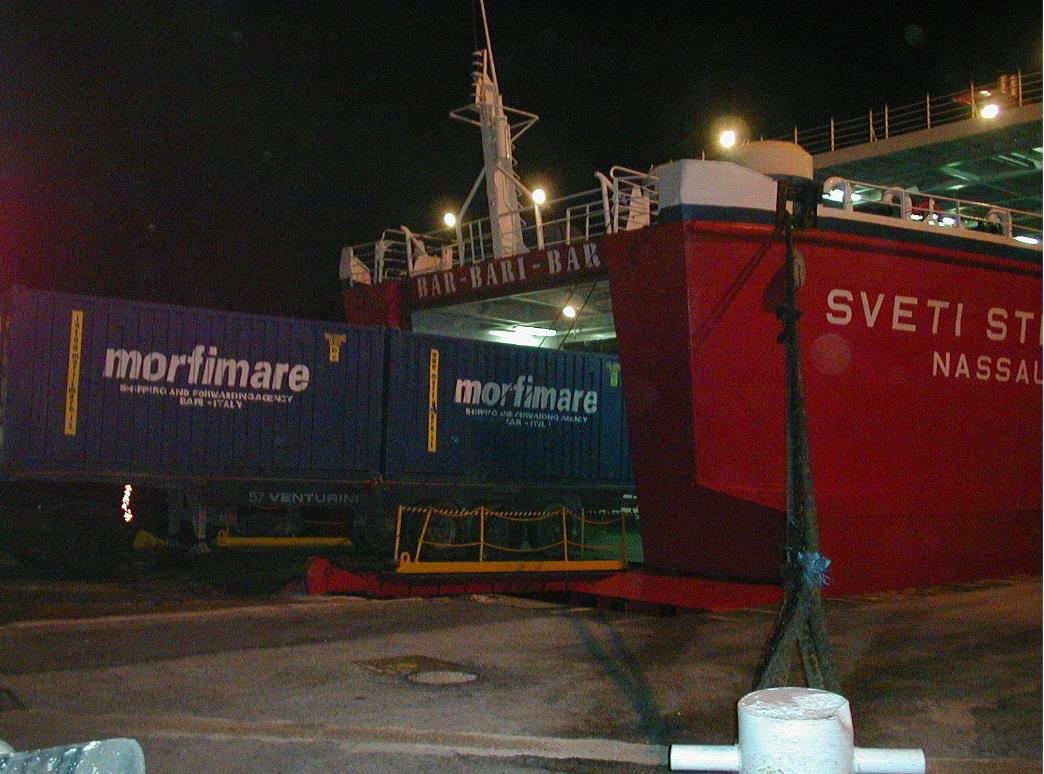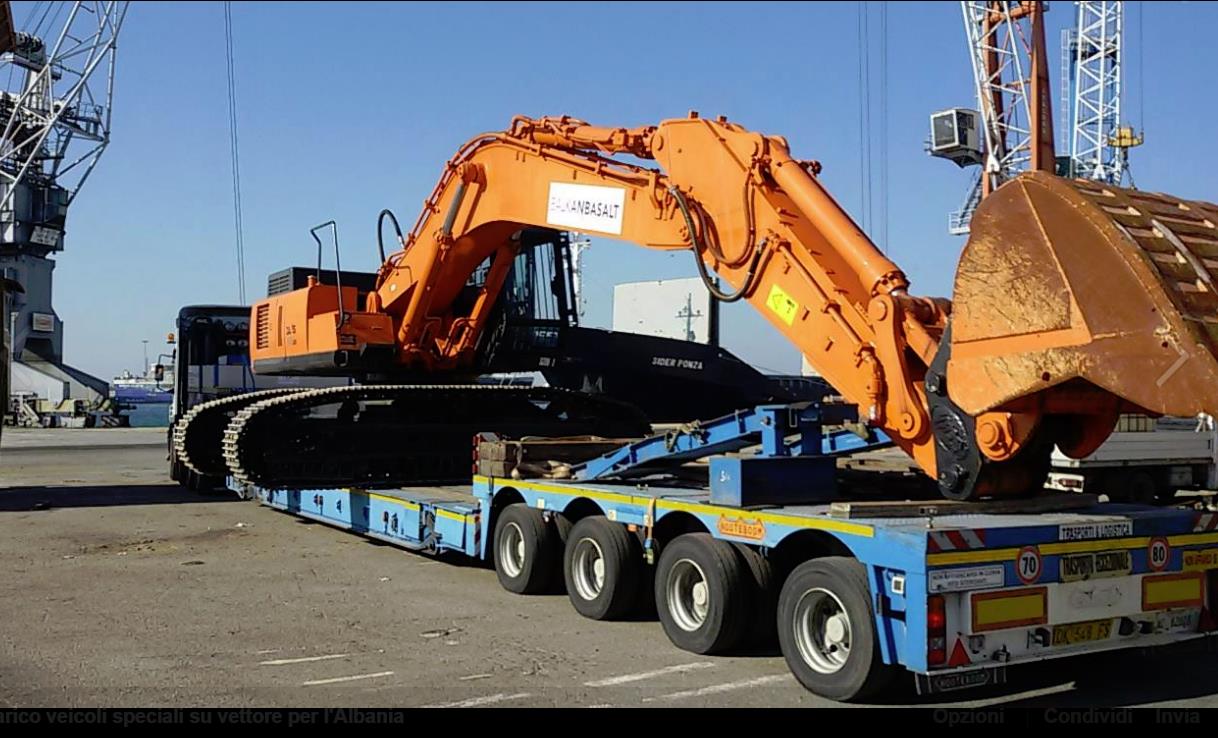 We dispatch goods in containers, on conventional ships, ro-ro ships, mast-climbing ships. For small or medium quantities, we also use groupage transfer services, only charging for the fraction of the container used.
Shipments are handled according to the terms of sale, f.o.b, c.i.f, c&f, door to door.We coordinate the shipments and the transfer of complete installations, collecting the goods from the suppliers and redirecting them to their final destinations.
We transfer, we ship and move machinery, plant engineering, earth moving machines, cars, liquids, dry freight, dangerous goods, perishable goods, spare parts, oil and gas installatons, clothing and food products.
With the help of our foreign correspondents we handle 120 general cargo trailers and container ships, all authorised for transfer in the countries in the Balkans.
Of particular strategic importance is the regular service destined to the countries in Maghreb, North Africa and Middle East (Morocco, Algeria, Tunis, Libya, Egypt, Turkey, Lebanon, Israel), for witch we have lately extended our logistic offer with regular ro-ro lines and containers from the port of Bari.